Oops... This Is A Members Only Lesson!



Try It Risk-FREE for 30-Days! Join now for just $39 $19 and start creating your own beautiful piano music! If you have always wanted to quickly and easily express yourself on the piano, this course is for you! Sign up now and get creative! See risk-free offer below!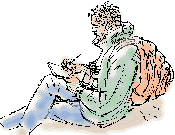 You'll Be Able to: Play Piano in 30-Days Or Less!
Easily express yourself on piano
Improvise and compose your own music
Relax, unwind, and get creative
All from the comfort of your own home!

How the Course Works: It's easy! After you join, you'll get your username and password to access the lessons. Over 150 amazing piano lessons you'll love! This course is keyboard friendly as well. No piano? It's not a problem!

How Soon Will I be Able to Play? Right away! All it takes are chords and guidance both of which you'll find here. Learn with an experienced teacher, from the comfort of home, for one low price! This is not your typical piano lesson routine... the focus is on you and YOUR voice on the piano! Let me help you bring it out! Try it today completely risk-free!! Sign up NOW below!



P.S. Our Risk-Free Guarantee: I stand behind these piano lessons. Try them out for a full month! Have fun learning how to create your own beautiful piano music! If you're not happy for any reason, just contact me within a month and get a full refund! It's a low cost win-win...

P.P.S. We Make Cancelling Easy! You're in control! Just want to try the lessons for a month? It's OK! You're never locked in and can cancel anytime! Join now and start getting creative!

See You Inside,





Edward Weiss
Quiescence Music