Quiescence Music FAQ's

How Does The Piano Course Work?
It's simple. After you sign up, you'll receive your username and password to access the online lessons. You get unlimited, anytime access to the New Age piano lesson library (now over 150 lessons!!) with brand new lessons constantly being added so you're always growing and learning something new! Learn from the comfort of home, at your own pace, for one low price. Take lessons in your pajamas at 3 a.m. if you want!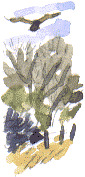 Can I Cancel The Course Anytime I Want?
Yes. We make cancelling easy. If you just want to try us out for a month it's OK! You're not locked in and can cancel anytime via PayPal after you sign up. You're also protected by our risk free guarantee!

What Do Others Have To Say About the Course?
Glad you asked. Read course reviews from actual students who have taken Quiescence Music's online piano course.

Do I Need an Actual Piano to Take the Course?
Not at all. Keyboards are welcome! Even if your keyboard isn't 88 keys, it's still OK. Even though most prefer to play a 'real' piano, it isn't required.
I'm a Complete Beginner. Can I Take Your Lessons?
Yes. These lessons are designed to be EASY. Everything is broken down into a step-by-step format that allows for quick and effective learning. You can even print out the lessons and place them in front of your piano for easy reference.
I'm an Intermediate or Advanced Player.
Will These Lessons be Too Easy for Me?
Not if you want to learn how to make your own music. Many piano players are classically trained and can play a Chopin prelude like it was nothing. Ask them to improvise or compose a piece of music on their o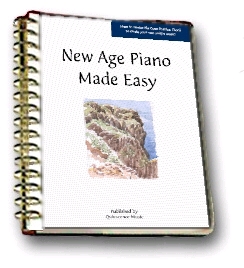 wn and they are left dumbfounded.
Free Workbook: 'New Age Piano Made Easy!'
"New Age Piano Made Easy" is a 56 page PDF workbook that will help even the most inexperienced beginner become skilled in the art of New Age piano playing. You'll learn how to play the incredibly versatile Open Position Chord in all 12 keys!! And hear it demonstrated in the lessons. You'll be amazed at the results! (A $14.97 value)
It's your's FREE - just for giving my course a try! It's my gift to you. A way of saying 'Thank You' for signing up now instead of waiting. But it's only going to be free for a limited time only. Sign up today.

Will I Be Learning Different New Age Piano Techniques?
Yes. There are 3 techniques used in New Age piano playing so often it's important to learn them. You'll learn these and other techniques as well! More info...
I'm Skeptical About Paying Online. Can you Assure Me?
Yes! We use safe, secure PayPal for our online transactions. PayPal is used by millions worldwide and is a very trusted source. Quiescence Music is a verified member of PayPal. Click here to see how PayPal protects you.

Will I Be Able to Compose My Own Music?
Yes! It's a breeze when you know what you're doing. And you will with piano lessons like "My Composition," "My Composition 2," and many more! You'll also get my ow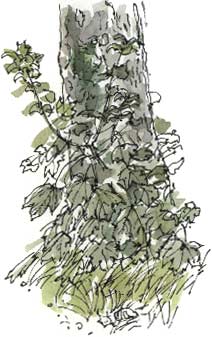 n personal step-by-step method for getting musical ideas down quickly and easily.

What Else Comes With the Course?
Glad you asked. Many extras including a free live stream of Whisperings solo piano radio, free reports (one showing you how to get New Age piano gigs) a blog written by your instructor... plus much, much more!

Are all Your Lessons Like the Free One 'November Sunrise?'
No. Many techniques, many different styles and ways of playing New Age piano are demonstrated and broken down for you. There's a lot to learn!


Shouldn't I try to Find a "Live" Piano Teacher?
Look around and you'll be surprised at how few (if any) teachers there are for New Age piano. You could spend a lot of time trying to find someone who could teach you how to create your own music. Or, you could save yourself time AND money and learn from a professional who has been teaching students how to play piano in the New Age style for over 15 years!
Sounds Great. How Do I Begin?
Just click here to sign up! After you sign up, you'll get full access to our entire site. Plus, get a free copy of the course workbook if you sign up now.